Daniela advises companies and their executive and non-executive bodies and shareholders in all areas of corporate law and M&A transactions.
One pillar of her practice is providing legal advice to bidders, targets and shareholders in private and public M&A transactions. Another focus is to prepare and steer critical shareholder meetings to implement corporate reorganisations such as conversions, mergers, spin-offs, domination / profit transfer agreements and the squeeze-out of minority shareholders. Daniela also handles the respective corporate litigation and appraisal proceedings and advises on ongoing corporate, group and capital market law matters, including corporate governance, insider trading laws, compliance and liability issues.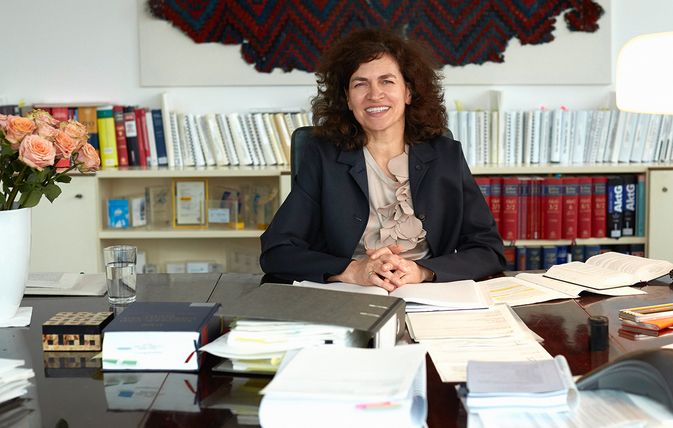 Daniela is member of the German Corporate Governance Code Commission (Regierungskommission Deutscher Corporate Governance Kodex) since April 2020. In 2017 she has been appointed as a member of the supervisory board of the listed laboratory and process technology provider Sartorius AG and, since 2021, member of the extended board of Arbeitskreis deutscher Aufsichtsrat e.V. (AdAR).
Daniela is a regular contributor to commentaries and handbooks on German corporate and takeover law and co-initiator of the survey series "Supervisory Boards in Germany". She promotes diversity in the business community and is recognised as one of the "most influential women in business in Germany" in a ranking by business journal Manager Magazin.
Daniela is a member of the firm's India desk.
Career
Admitted to bar 1993
Universities of Passau and Freiburg (Dr. jur.)
Law firm in Los Angeles, 1995-1996
Co-Managing Partner 2010-2014
Practice Areas