Jörg advises German and international clients on all areas of energy law. His practice focuses on representation of clients in proceedings before regulatory authorities and courts, M&A transactions and other complex regulatory matters. In addition, Jörg advises companies on German and European competition law, particularly in regulated sectors.
Jörg has advised in several energy-related M&A transactions, namely EPH on its acquisition of Vattenfall's lignite business and on power plants Mehrum from Enercity (2018) and Schkopau from Uniper (2020), Fortum on the public takeover of Uniper (since 2017), RWE on the sale of RWE Dea (2014), as well as E.ON on the sale of Open Grid Europe (2012) and of Ferngas Nordbayern (2013). In addition, Jörg has advised TenneT Holding on several transactions including in particular the acquisition of Netz Veltheim (2015), the establishment of joint ventures with KfW regarding the Interconnector NordLink between Norway and Germany (2014) and with Copenhagen Infrastructure Partners regarding the construction and operation of the offshore connection line DolWin3 (2014).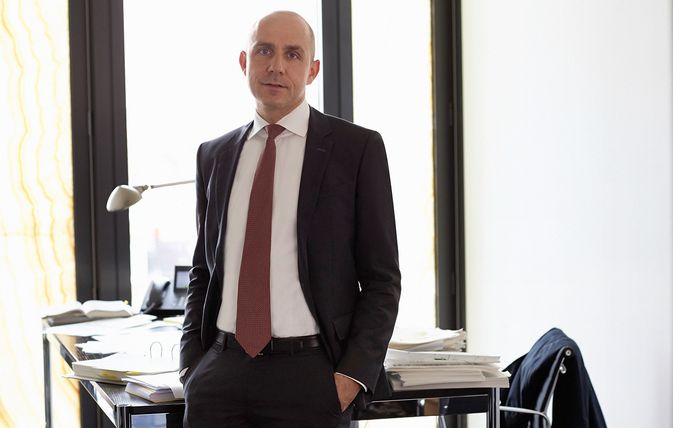 In regulatory matters, Jörg focuses on representing grid system operators and energy suppliers before regulatory authorities and courts. Currently, he represents the electricity transmission system operator TenneT in high-profile court proceedings before, inter alia, the Higher Regional Court in Düsseldorf and the Federal Court of Justice regarding in particular the construction of offshore grid extension connection lines, the provision of grid system services (e.g. redispatch), the compensation of system-relevant power plants as well as claims under the Freedom of Information Act. Furthermore, Jörg advises gas transmission system operators in appeal proceedings before the Higher Regional Court Düsseldorf regarding the EU and German framework for network tariffs. Jörg also regularly advises clients on energy matters relating to power generation and trading, renewable energies, unbundling of distribution and transmission system operators as well as energy-related contractual matters.
In competition law, Jörg advises clients particularly in regulated sectors including energy, health care/life sciences, media and lotteries. Recently, Jörg represented TenneT in high-profile cartel proceedings before the EU Commission regarding cross-border capacities on the German-Danish border as well as on the bidding zone split between Germany and Austria. In merger control, Jörg has recently advised MVV on the acquisition of a minority share by EnBW (also in subsequent proceedings before the Higher Regional Court Düsseldorf and the Federal Court of Justice), EPH on the acquisitions of Vattenfall's lignite business (EU Commission) and the power plants Mehrum and Schkopau, Ørsted (former DONG Energy) on several joint ventures regarding offshore wind farm projects as well as Günther Group on ZEAL Network's takeover offer for Lotto24.
In addition to his legal practice, Jörg is a lecturer on energy law at the Technical University of Berlin and the Technical University Dresden. He has also published numerous articles on energy and competition law.
In 2019 Jörg was honored with the European Rising Star Award by Legal Media Group.
Career
Admitted to bar 2010
Counsel since 2016
University of Berlin (Dr. iur.)
King's College London (LL.M.)
University of St. Gallen (Executive Diploma in Law and Management)
Practice Areas
Industry Sectors
Publications
Jörg is author of numerous publications in energy and antitrust law, including most notably
Commentary on Sections 21, 21a German Energy Industry Act and Sections 4, 6 Ordinance on Incentive Regulation in Berlin Commentary on Energy Law (editor Säcker)
Together with Thorsten Mäger section on European and German antitrust law in Commentary on Gambling Regulation (editors Becker/Hilf/Nolte/Uwer)
Section on network tariff regulation in Handbook on German-Russian Energy Law (editor Säcker)