Dirk has a broad practice covering the needs of the financial industry, focusing largely on banking and regulatory aspects of domestic and multi-jurisdictional M&A, restructurings and other transactions, as well as on a wide range of finance and debt capital markets matters.
Dirk advises banks and other financial institutions, insurers and asset managers on matters of strategic importance, especially in relation to acquisitions and disposals of banks and portfolios, complex restructuring and resolution measures of financial institutions, as well as regulatory implementation and enforcement, and other areas of regulatory scrutiny. In particular, he has acted on many transactions involving troubled or failing institutions, including major transactions of the financial crisis including the set-up of bad banks for WestLB and Hypo Real Estate Group, and advised on all the bail-out, restructuring and transformation measures in relation to WestLB (now Portigon) and the reprivatisation of Deutsche Pfandbriefbank. Dirk also advises domestic and foreign governments and public institutions.
In debt capital markets, Dirk acts for issuers, banks, dealers and investors on a broad range of transactions including bonds, debt issuance programmes, registered notes (Namensschuldverschreibungen), Schuldschein loans, commercial paper, Pfandbriefe, and other covered bonds and structured finance matters, as well as securitisations, portfolio financings and repackagings.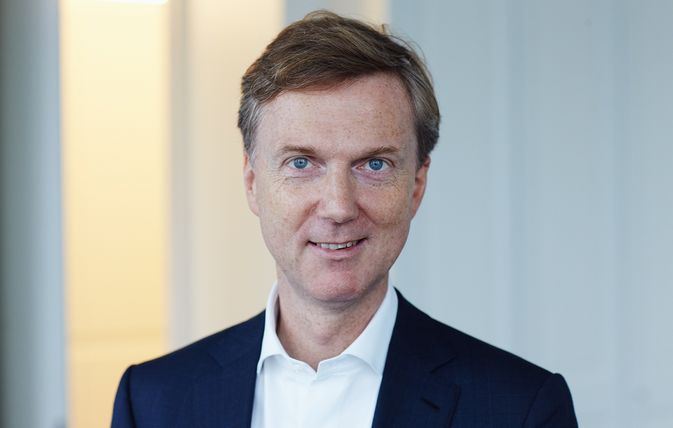 Career
Admitted to bar 1998
Attorney-at-Law (New York)
Maître en Droit (Paris)
Universities of Tübingen, Bonn and Hamburg (Dr. jur.)
Université de Paris Panthéon-Sorbonne (Maîtrise en Droit)
Yale Law School (LL.M.)
Institut d'Etudes Politiques de Paris (C.E.P.)
Law firm in New York, 1993-1994
Co-Managing Partner 2014-2018
Industry Sectors
Publications
Co-editor and co-author: Langenbucher/Bliesener/Spindler, Bankrechts-Kommentar, 2nd ed. 2016, with commentary on German Debt Securities Act (Schuldverschreibungsgesetz) (together with Hannes Schneider)
Legal Problems of Bail-ins under the EU's proposed Recovery and Resolution Directive, in: Dombret/Kenadjian (Hg.), The Bank Recovery and Resolution Directive, 2013
Interventionsmechanismen nach dem deutschen Restrukturierungsgesetz, in: Kenadjian (Hg.), Too Big To Fail – Brauchen wir ein Sonderinsolvenzrecht für Banken?, 2011
Kreditsicherung und Kapitalmarktrecht, in: Lwowski/Fischer/Langenbucher, Das Recht der Kreditsicherung, 9. Aufl. 2011
Quelques Examples de Réponses à la Crise Financière et aux Difficultés des Entreprises dans Plusieurs Pays Européens, Cahiers de Droit de l'Entreprise 2009
Regulated Covered Bonds – Germany, in: Oxford Capital Markets Law Journal vol. 4 2009
Änderung von Anleihebedingungen in der Praxis, Beiträge für Hopt 2008
Aufsichtsrechtliche Verhaltenspflichten beim Effektenhandel, 1998