Wolfgang advises corporates and investors in all fields of capital markets law and corporate law. His advice in capital markets law includes capital markets transactions such as capital increases with our without preemptive rights; block trades, including structured block trades by a combination of a block trade and structured products such as exchangeable bonds; IPOs, bonds with warrants and convertible bonds, as well as questions on securities trading such as insider trading, ad-hoc disclosure, directors' dealings and voting rights notifications. In corporate law his particular emphasis is on advising corporates on their establishment, and on restructuring, as well as in the preparation and orchestrating general assemblies, especially complex and critical ones. In addition, Wolfgang is involved in take-overs, work on compliance matters and internal investigations. He has considerable experience in advising members of both the management and the supervisory board on liability issues.
Recent capital markets transactions that Wolfgang has worked on include: Exchange of the Siemens bonds with warrants in 2015, placement of Metro shares by Haniel in a combined ABO and exchangeable in 2015, capital increases by Axel Springer 2015, Commerzbank 2015, Lanxess 2014, Symrise 2014, ThyssenKrupp 2013, Commerzbank 2013, Linde 2012, Commerzbank 2012 (by contributing trust-preferred securities), Alno 2012, RWE 2011 (rights issue in connection with a placement of own shares), and Commerzbank 2011 (complex structure with an upfront placement of a special exchangeable followed by a rights issue). In addition, Wolfgang advised Deutsche Telekom on the capital markets aspects of the script dividend, facilitating this structure for the first time ever in the German market without a prospectus. He worked on the landmark IPOs of Deutsche Telekom, Infineon and Deutsche Börse.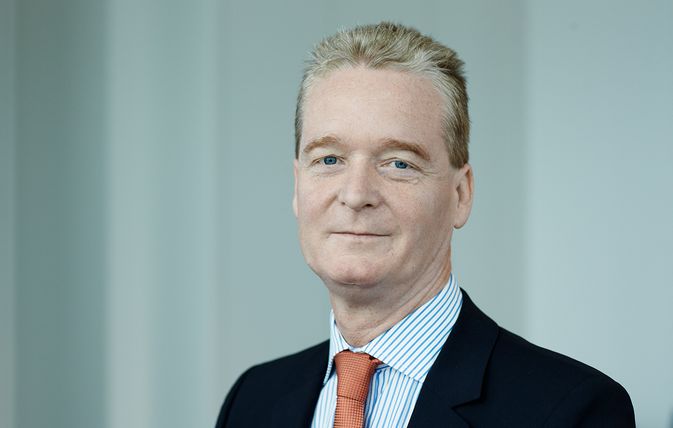 In take-overs, Wolfgang advised Hochtief during its take-over by ACS. In compliance and internal investigations, Wolfgang advised over several years in connection with investigations by several foreign regulators which were eventually settled. In the settlement, and in other transactions, Wolfgang advised on board liability issues.
Wolfgang is the author and editor of several books and numerous articles on capital markets and corporate law.
Career
Admitted to bar 1993
University of Constance (Dr. jur.)
Associate Professor, Department of Prof. Lorenz, University of Constance, 1987-1989
DG Deutsche Genossenschaftsbank, 1989-1990
Deutsche Bank AG, 1991-2000
Law firm in New York, 2000
Practice Areas
Publications
Kapitalmarktrecht, Kommentar zum Börsengesetz, Börsenzulassungs-Verordnung und Wertpapierprospektgesetz, 6th ed. 2016
Co-editor and co-author: Happ/Groß, Aktienrecht, 4th ed. 2015
Co-author: Bankrechtskommentar, 2nd ed. 2016
Co-author: Handelsgesetzbuch, 3rd ed. 2015
Co-author: Handbuch börsennotierte AG, 3rd ed. 2014
Co-author: Securities World, 4th ed. 2014
Co-author: Konzern- und Umwandlungsrecht, 2012
Co-author: Emmissionsgeschäft, 2nd ed. 2006
Above and beyond
Getting started is half of the whole thing (Aristoteles).