Edgar primarily advises domestic and foreign banks, fund sponsors and investment companies in asset management and capital markets. His practice is focused on the structuring and launch of investment products as well as supporting asset managers, fund sponsors, management companies and financial services providers in all relevant regulatory matters of investment and financial supervisory laws.
Edgar advises on the structuring and launch of open and closed-ended investment funds located in Germany and abroad, destined for retail and institutional investors. Closed-ended funds on which he has advised comprise products of illiquid asset classes such as real estate, private equity, infrastructure, renewable energy and venture capital. In addition, Edgar is frequently asked to advise on complex restructurings of closed-ended funds. His practice also includes advising on the structuring and launch of securitization instruments beyond the scope of investment law, in particular through Luxembourg securitization companies and other equity or debt instruments.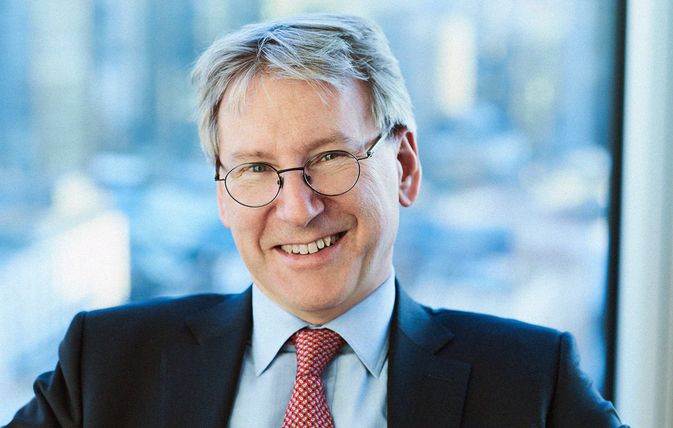 On regulatory matters, Edgar helps domestic management companies in licensing and other supervisory law issues under the German Capital Investment Code. A major part of his regulatory practice relates to advising foreign asset managers who wish to access the German or European market through, by way of example, the provision of asset management or investment advisory services for a German investment fund or the distribution of their own fund products in Germany.
On the buy side, Edgar frequently advises family offices and institutional investors in connection with investments in complex products such as hedge and private equity funds and securitization structures.
Career
Admitted to bar 1991
Universities in Munich and Cologne (Dr. jur)
Scientific assistant at the Institute for Banking Law and Banking Economy, University of Cologne
Law firm in New York 1993-1994
Practice Areas
Industry Sectors
Publications
Wann liegt ein Vertrieb von Investmentvermögen vor?, ZBB 2016, 287-300
Die Regulierung von Personengesellschaften im Kapitalanlagegesetzbuch, ZGR 2014, 289-328
Die Regulierung offener Fonds im Kapitalanlagegesetzbuch, in: Bankenregulierung, Insolvenzrecht, Kapitalanlagegesetzbuch, Honorarberatung (Bankrechtstag 2013), Schriftreihen der Bankrechtlichen Vereinigung Band 35, 95-122
Umsetzung der AIFM-Richtlinie in deutsches Recht – erste umfassende Regulierung des deutschen Investmentrechts, Recht der Finanzinstrumente 2013, 92-103
Alternative Investment Funds Managers Directive – ein neues Kapitel des europäischen Investmentrechts, Recht der Finanzinstrumente 2011, 80-89
Die Investmentaktiengesellschaft mit veränderlichem Kapital im Gewand des Investmentänderungsgesetzes 2007, Der Konzern 2007, 487-497
Rechtliche und steuerliche Rahmenbedingungen für Hedge Funds in Deutschland, in: Handbuch Hedge Funds, Uhlenbruch Verlag, Bad Soden/Ts., 2005, 55-90
Tax doubts take shine off German hedge fund law, International Finance Law Review 2004, 39-42