Johannes advises listed and unlisted domestic and international companies, banks and funds on syndicated loans, high yield bonds, hybrid financings and restructurings. His practice also includes financing structures in connection with M&A transactions and public takeovers.
Johannes worked for the arrangers with respect to various financings and the IPO of Schaeffler, for KION GROUP AG in connection with its IPO and its refinancing, and HeidelbergCement AG in connection with the financing and other aspects of the acquisition of Hanson and Italcementi. He was retained by VTG AG on the financing of the acquisition of AAE AG, and by Brenntag AG with respect to the issuance of a US-$ denominated bonds with option rights. Johannes recently acted as counsel to the lenders to Diebold Inc. in connection with the takeover of Wincor Nixdorf.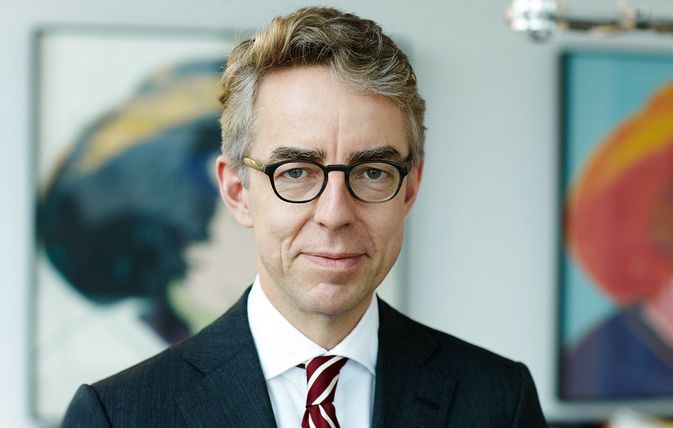 He has previously advised on the issuance of high yield bonds by KUKA, Phoenix Pharmahandel and KION and worked on the restructuring of Conergy, Monier and Klöckner Pentaplast.
Johannes teaches law at the Institute for Law and Finance of the Goethe University of Frankfurt.
Career
Rechtsanwalt seit 1997
Universitäten Bonn und Heidelberg (Dr. jur.)
Investmentbank Luxemburg, 1999
Investmentbank London und New York, 1999–2000
Practice Areas
Industry Sectors
Publications
Co-Autor: Münchener Kommentar GmbHG, 2. Aufl. 2015
Herausgeber/Co-Autor: International Acquisition Finance, European Lawyer Reference Books, 2016
Über den rechten Umgang mit einem entschlusslosen Gesetzgeber: Die aktienrechtliche Lösung des BGH für den Rückzug von der Börse, BB 2003, 797 (zusammen mit Johannes Adolff)
Satzungsverletzende und satzungsdurchbrechende Gesellschafterbeschlüsse, ZIP 1994, 1341
Above and beyond
"Give thy thoughts no tongue, nor any unproportioned thought his act." (Hamlet, Act I, Scene 3)