Jan specializes in EU, constitutional and public law, as well as public procurement and state aid. He advises and represents domestic and international companies, and the public sector.
Jan's practice covers major projects, especially in the EU energy sector (incl. conventional energy sources, nuclear, offshore, renewables, networks), as well as in traffic and infrastructure (incl. German road charges/toll collect, EU subsidies roads and infrastructure), defence and security (incl. military procurement, aviation), finance and health care. He has been heavily involved in public contracts and concessions for outdoor advertising.
Jan's public procurement and state aid practice covers representation in public procurement, review, EU finance control and state aid procedures as well as contract negotiations, restructurings and other transactions. Recent highlights include representation in proceedings before the courts of the European Union and the European Commission. Jan helps and advises clients on all aspects and stages of the procedures, including complex restructurings and negotiations as well as matters relating to compliance and public funds.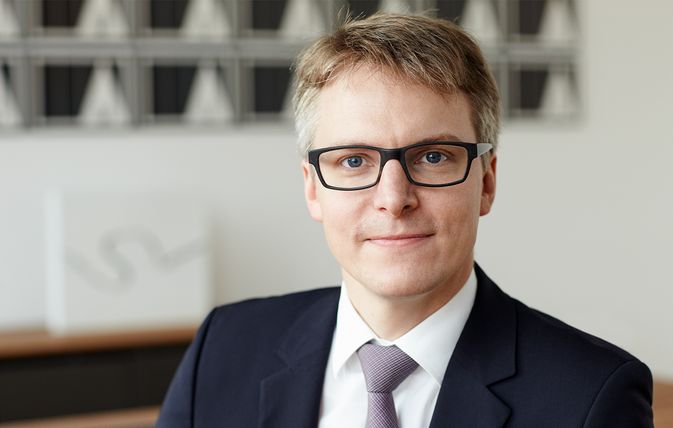 Jan has worked on a wide range of negotiations and transactions, and advised on a wide range of public law matters (incl. automotive, regulated industries, real estate) and foreign investment control.
Jan has broad experience as an expert in legislative procedures, both at the federal and state level. He has been involved in a range of internal investigations, including advising on self-cleaning measures.
Career
Admitted to bar 2004
Attorney-at-law (New York)
Universities of Freiburg and Berlin (Dr. jur.)
Università di Bologna
New York University School of Law (LL.M.)
Practice Areas
Industry Sectors
Publications
Bonhage/Schindlbeck, ICLG Public Procurement 2022, Germany, February 2022
Bonhage/Hoffmann/Pleiner, The Legal 500 Comparative Guide, Germany: Environment, 3rd Ed., January 2022
The Real Estate Law Review, Germany, 11th Ed. 2022, country report Germany (gemeinsam mit Dr. Thomas Lang)
Bonhage/Terbrack, in: Osseforth (Hrsg.), Handbuch IT-Vergabe, C.H.Beck 2022, § 16 Prüfung und Wertung – Teil l
The Government Procurement Review, Germany, 9th Ed. 2021 (gemeinsam mit Simone Terbrack)
The Public-Private Partnership Law Review, Germany, 6th Ed. 2020 (gemeinsam mit Marc Roberts)
EU rückt beim Screening ausländischer Investoren zusammen, Börsen-Zeitung 9.3.2019, Nr. 48, S. 9
Investitionsprüfungen – The panda in the room, EU-Verordnung zur Schaffung eines Rahmens für die Überprüfung ausländischer Direktinvestitionen in der Union, DER BETRIEB 2019, M4
Previous State aid and Subsequent Financial Assistance – The FIH judgment and the Future of the MEOP, European State Aid Law Quarterly, 1st Ed. (Volume 18) 2019, p. 29
The Foreign Investment Regulation Review, Germany, 6th Ed. 2018 (gemeinsam mit Vera Jungkind)
(Neue) Beihilferechtliche Maßstäbe für lokale Infrastrukturförderung, EuZW 2018, S. 716 (gemeinsam mit Peter Dieterich)
Beihilfenrecht: Anwendung des MEOP auf mehrere aufeinanderfolgende staatliche Beihilfemaßnahmen, EuZW 2018, S. 371 (gemeinsam mit Peter Dieterich)
Berücksichtigung von Alt-Beihilfen im Market Economy Operator Principle?, EuZW 2017, S. 749 (gemeinsam mit Peter Dieterich)
Beck'sches M&A-Handbuch, Vergaberecht, 2017
Beck'sches M&A-Handbuch, Außenwirtschaftsrecht: Investitionskontrollverfahren, 2017
Jahresfrist für Rechtssatzverfassungsbeschwerden bei Gesetzesänderungen, NVwZ 2017, S. 1352 (gemeinsam mit Peter Dieterich)
Mindestanforderungen an die finanzielle Leistungsfähigkeit in Vergabeverfahren, NZBau 2013, S. 151 (gemeinsam mit Lukas Ritzenhoff)
Eisenbahnrecht: Kommissionsvorschlag und Standpunkt des Europäischen Parlaments zur Neufassung des ersten Eisenbahnpakets, KSzW 2012, S. 180 (gemeinsam mit Marc Roberts)
Die Vergabe von Rettungsdienstleistungen, NZBau 2012, S. 218 (gemeinsam mit Lukas Ritzenhoff)
Grund und Grenze, Grenzen aus der Eigentumsgewährleistung und dem allgemeinen Gleichheitssatz, Duncker & Humblot, 2008